Hardwood Floor Restoration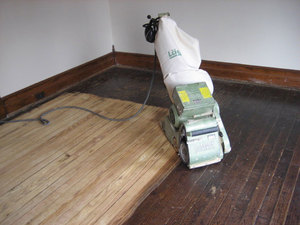 Hardwood floor restoration is taking that old, beaten, tired, "maybe we should just replace it" kind of a floor and making it look new, while at the same time maintaining the originality of the floor.                                        For a more traditional look sanding and staining your floors darker are becoming very popular with in the last few years.White moldings and trim with dark floors have been the new look.
You'd be surprised and how far gone a floor can be, and the experts at Hardwood Floor Masters work their magic. We hear the word "wow" a lot…
Give us a call at 630-307-6283 to schedule a consultation, or complete our online form and one of our restoration experts will be in contact with you shortly.